Quest'anno si svolgerà l'86esima edizione degli Academy Awards, meglio conosciuti come Oscar. Tanti i film in gara e anche una bella sorpresa per noi italiani, si perchè come ormai tutti sapranno il film di Sorrentino 'La Grande Bellezza' è in lizza per la categoria Miglior film straniero. Dunque non possiamo non tifare per lui anche se, a quanto pare, in giro ci sono molti suoi detrattori.
Ma andiamo a vedere nel dettaglio tutte le categorie e le relative nomination.
MIGLIOR FILM
12 anni schiavo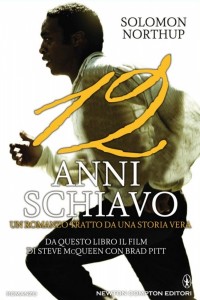 Philomena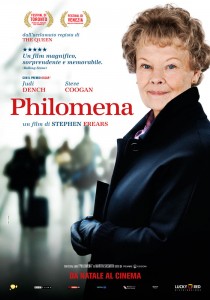 American Hustle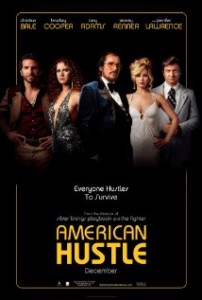 Nebraska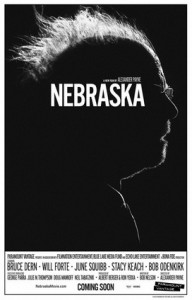 Captain Phillips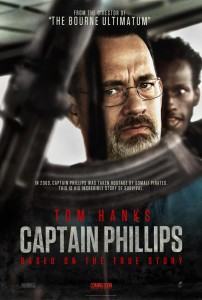 Dallas Buyer Club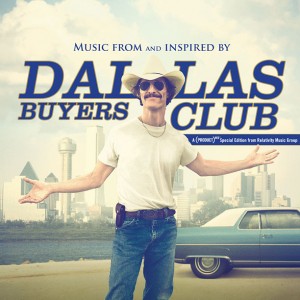 Gravity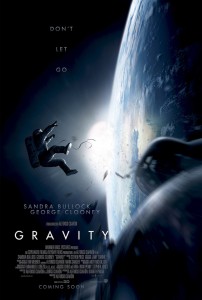 The Wolf of Wall Street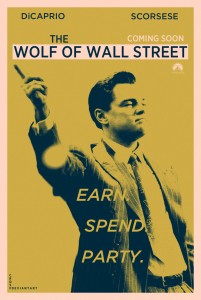 Her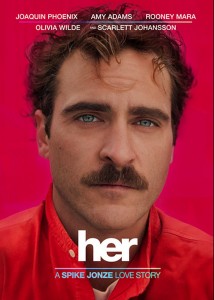 MIGLIOR ATTORE PROTAGONISTA
Christian Bale – American Hustle
Bruce Dern – Nebraska
Leonardo DiCaprio – The Wolf of Wall Street
Chiwetel Ejiofor – 12 anni schiavo
Matthew McConaughey – Dallas Buyers Club
MIGLIOR ATTRICE PROTAGONISTA
Amy Adams – American Hustle
Cate Blanchett – Blue Jasmine
Sandra Bullock – Gravity
Judi Dench – Philomena
Meryl Streep – I segreti di Osage County
MIGLIOR ATTORE NON PROTAGONISTA
Barkhad Abdi – Captain Phillips
Bradley Cooper – American Hustle
Michael Fassbender – 12 anni schiavo
Jonah Hill – The Wolf of Wall Street
Jared Leto – Dallas Buyers Club
MIGLIOR ATTRICE NON PROTAGONISTA
Sally Hawkins – Blue Jasmine
Jennifer Lawrence – American Hustle
Lupita Nyong'o – 12 anni schiavo
Julia Roberts – I segreti di Osage County
June Squibb – Nebraska
MIGLIOR REGIA
American Hustle – David O. Russell
Gravity – Alfonso Cuarón
Nebraska – Alexander Payne
12 anni schiavo – Steve McQueen
The Wolf of Wall Street – Martin Scorsese
MIGLIOR FILM STRANIERO
The Broken Circle Breakdown
La Grande Bellezza
The Hunt – Il sospetto
The Missing Picture
Omar
MIGLIOR SCENEGGIATURA ORIGINALE
American Hustle
Blue Jasmine
Dallas Buyers Club
Her
Nebraska
MIGLIOR SCENEGGIATURA NON ORIGINALE
Before Midnight
Captain Phillips
Philomena
12 anni schiavo
The Wolf of Wall Street
MIGLIOR FILM DI ANIMAZIONE
The Croods
Cattivissimo me 2
Ernest & Celestine
Frozen
The Wind Rises
MIGLIOR SCENOGRAFIA
American Hustle
Gravity
Il grande Gatsby
Her
12 anni schiavo
MIGLIOR FOTOGRAFIA
The Grandmaster
Gravity
Inside Llewyn Davis
Nebraska
Prisoners
MIGLIOR SONORO
All is Lost
Captain Phillips
Gravity
Lo Hobbit – La desolazione di Smaug
Lone Survivor
MIGLIOR MONTAGGIO SONORO
Captain Phillips
Gravity
Lo Hobbit – La desolazione di Smaug
Inside Llewyn Davis
Lone Survivor
MIGLIOR COLONNA SONORA
Storia di una ladra di libri
Gravity
Her
Philomena
Saving Mr. Banks
MIGLIOR CANZONE ORIGINALE
"Alone Yet Not Alone" da Alone yet not alone, di Bruce Broughton
"Happy" da Cattivissimo me 2, di Pharrell Williams
"Let it Go" da Frozen, di Kristen Anderson-Lopez e Robert Lopez
"The Moon Song" da Her, di Karen O
"Ordinary Love" da Mandela, degli U2
MIGLIORI COSTUMI
American Hustle
The Grandmaster
Il grande Gatsby
The Invisible Woman
12 anni schiavo
MIGLIORI EFFETTI SPECIALI
Gravity
Lo Hobbit – La desolazione di Smaug
Iron Man 3
The Lone Ranger
Star Trek Into Darkness
MIGLIOR MONTAGGIO
American Hustle
Captain Phillips
Dallas Buyers Club
Gravity
12 anni schiavo
MIGLIOR TRUCCO
Dallas Buyers Club
Jackass Presents: Bad Grandpa
The Lone Ranger
MIGLIOR DOCUMENTARIO
The Act of Killing
Cutie and the Boxer
Dirty Wars
The Square
20 Feet from Stardom
MIGLIOR CORTOMETRAGGIO
Aquel No Era Yo (That Wasn't Me)
Avant Que De Tout Perdre (Just Before Losing Everything)
Helium
Pitääkö Mun Kaikki Hoitaa? (Do I Have to Take Care of Everything?)
The Voorman Problem
MIGLIOR CORTOMETRAGGIO DOCUMENTARIO
CaveDigger
Facing Fear
Karama Has No Walls
The Lady in Number 6: Music Saved My Life
Prison Terminal: The Last Days of Private Jack Hall
MIGLIOR CORTOMETRAGGIO ANIMATO
Feral
Get a Horse!
Mr. Hublot
Possessions
Room on the Broom
La cerimonia si svolgerà il 2 Marzo a Los Angeles
Quali sono i vostri pronostici?