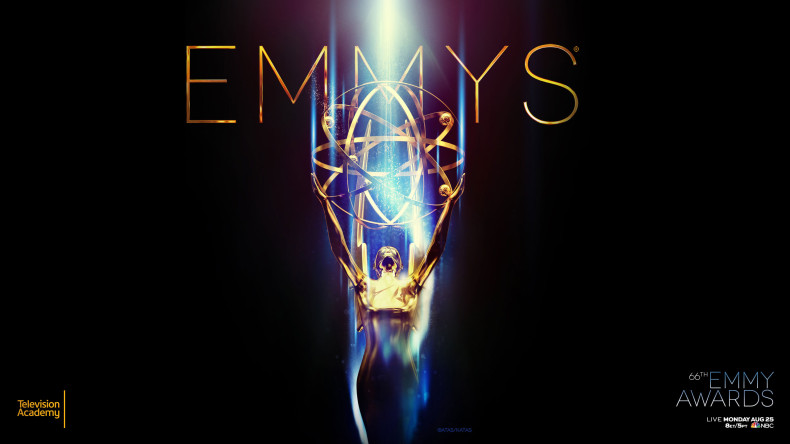 Tempo di riconoscimenti anche per le migliori serie tv, con gli Emmy di quest'anno, che si sono svolti il 25 agosto a Los Angeles.
Anche quest'anno hanno fatto incetta di statuette Breaking Bad come serie drama,ormai giunto alla conclusione, e Modern Family per quanto riguarda il versante comedy.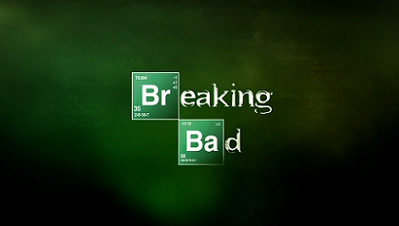 Si riconferma per la quarta volta miglior attore in una serie comedy per il suo personaggio Sheldon in The Big bang theory, mentre come miglior attrice non protagonista in una serie comedy ha vinto Allison Janney per Mom, di cui avevamo parlato qui.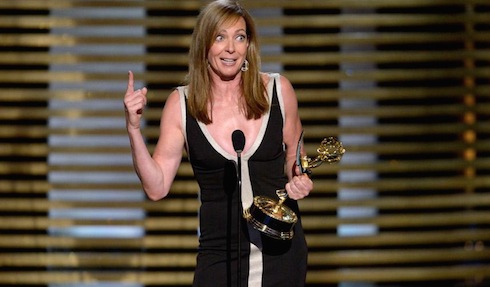 Anche il film The Normal Heart di Ryan Murphy si è portato a casa una statuetta, stranamente nessun riconoscimento per Orange is the new black, acclamata serie dell'anno da spettatori e critica.
Anche in quest'occasione c'è stato spazio per un commovente tributo a Robin Williams, ricordato dall'attore e suo amico Billy Crystal. "Era il migliore amico che si potesse immaginare e oggi è molto difficile parlarne al passato, perché lui era molto presente nelle nostre vite e lo è stato per quarant'anni. Era la stella più luminosa e la sua luce continuerà a illuminarci e scaldarci. Robin Williams è un concetto".
Tra i nominati erano presenti numerosi attori di fama di Hollywood, per esempio Julia Roberts e Mark Ruffalo, a testimoniare che le serie tv stanno avendo sempre più successo, considerazione e importanza al pari dei film.
Ecco l'elenco di tutti i vincitori:
Miglior serie Drama
Breaking Bad

Downton Abbey
Game of Thrones
House of Cards
Mad Men
True Detective
Miglior Attrice in una serie Drama
Lizzy Caplan, Masters of Sex
Kerry Washington, Scandal
Michelle Dockery, Downton Abbey

Julianna Margulies, The Good Wife

Claire Danes, Homeland
Robin Wright, House of Cards
Miglior Attore in una serie Drama
Bryan Cranston, Breaking Bad

Jeff Daniels, The Newsroom
Jon Hamm, Mad Men
Woody Harrelson, True Detective
Matthew McConaughey, True Detective
Kevin Spacey, House of Cards
Miglior Attrice non protagonista in una serie Drama
Anna Gunn, Breaking Bad

Maggie Smith, Downton Abbey
Joanne Froggatt, Downton Abbey
Lena Headey, Game of Thrones
Christine Baranski, The Good Wife
Christina Hendricks, Mad Men
Miglior Attore non protagonista in una serie Drama
Aaron Paul, Breaking Bad

Jim Carter, Downton Abbey
Peter Dinklage, Game of Thrones
Josh Charles, The Good Wife
Mandy Patinkin, Homeland
Jon Voight, Ray Donovan
Miglior Sceneggiatura in una serie Drama
Breaking Bad, "Ozymandias"

Breaking Bad, "Felina"
Game of Thrones, "The Children"
House of Cards, "Chapter 14?
True Detective, "The Secret Fate of All Life."
Miglior Regia per un Drama
Boardwalk Empire
Breaking Bad
Downton Abbey
Game of Thrones
House of Cards

True Detective
Miglior serie Comedy
The Big Bang Theory
Louie

Modern Family

Orange Is the New Black
Silicon Valley
Veep
Miglior Attrice in una serie Comedy
Lena Dunham, Girls
Edie Falco, Nurse Jackie

Julia Louis-Dreyfus, Veep

Melissa McCarthy, Mike & Molly
Amy Poehler, Parks and Recreation
Taylor Schilling, Orange Is the New Black
Miglior Attore in una serie Comedy
Louis CK, Louie
Don Cheadle, House of Lies
Ricky Gervais, Derek
Matt LeBlanc, Episodes
William H Macy, Shameless

Jim Parsons, The Big Bang Theory
Miglior Attrice non protagonista in una serie Comedy
Mayim Bialik, The Big Bang Theory
Julie Bowen, Modern Family

Allison Janney, Mom

Kate Mulgrew, Orange Is the New Black
Kate McKinnon, Saturday Night Live
Anna Chlumsky, Veep
Miglior Attore non protagonista in una serie Comedy
Andre Braugher, Brooklyn Nine-Nine
Adam Driver, Girls
Jesse Tyler Ferguson, Modern Family

Ty Burrell, Modern Family

Fred Armisen, Portlandia
Tony Hale, Veep
Miglior Sceneggiatura per una Comedy
Episodes, "Episode 305?

Louie, "So Did the Fat Lady"

Orange Is the New Black, "I Wasn't Ready (Pilot)"
Silicon Valley, "Optimal Tip-to-Tip Efficiency"
Veep, "Special Relationship"
Miglior Regia per una Comedy
Glee
Louie
Episodes

Modern Family 

Orange Is the New Black
Silicon Valley
Miglior Reality Show Competizione
The Amazing Race

Dancing With the Stars
Project Runway
So You Think You Can Dance
Top Chef
The Voice
Miglior Varierà, Musicale o Comedy
The Colbert Report

The Daily Show with Jon Stewart
Jimmy Kimmel Live
Real Time with Bill Maher
Saturday Night Live
The Tonight Show Starring Jimmy Fallon
Miglior Miniserie
American Horror Story: Coven
Bonnie & Clyde

Fargo

Luther
Treme
The White Queen
Miglior Film
Killing Kennedy
Muhammad Ali's Greatest Fight

The Normal Heart

Sherlock: His Last Vow
The Trip to Bountiful
Miglior Attrice in una Miniserie o un Film
Helena Bonham Carter, Burton and Taylor

Jessica Lange, American Horror Story: Coven

Minnie Driver, Return to Zero
Sarah Paulson, American Horror Story: Coven
Cicely Tyson, The Trip to Bountiful
Kristen Wiig, The Spoils of Babylon
Miglior Attore in una Miniserie o un Film
Benedict Cumberbatch, Sherlock: His Last Vow

Idris Elba, Luther
Chiwetel Ejiofor, Dancing On the Edge
Martin Freeman, Fargo
Billy Bob Thornton, Fargo
Mark Ruffalo, The Normal Heart
Miglior Attrice non protagonista in una Miniserie o un Film
Frances Conroy, American Horror Story: Coven

Kathy Bates, American Horror Story: Coven

Angela Bassett, American Horror Story: Coven
Allison Tolman, Fargo
Ellen Burstyn, Flowers in the Attic
Julia Roberts, The Normal Heart
Miglior Attore non protagonista in una Miniserie o un Film
Colin Hanks, Fargo
Jim Parsons, The Normal Heart
Joe Mantello, The Normal Heart
Alfred Molina, The Normal Heart
Matt Bomer, The Normal Heart

Martin Freeman, Sherlock: His Last Vow
Miglior Sceneggiatura per un Film o una miniserie
American Horror Story: Coven
Treme
The Normal Heart

Sherlock: His Last Vow 

Fargo
Luther
Miglior Regia per una Miniserie o un Film
Fargo

American Horror Story: Coven
Muhammad Ali's Greatest Fight
Sherlock: His Last Vow
The Normal Heart